What do we need to do?
Our vision is to establish a practice centre in the UK in an inspiring natural setting.  This could either be run by a lay community of Sangha members or could be a permanent home in the UK for a group of monastics. We envisage the centre being able to host over 100 guests in time, with extra capacity for camping in the Summer.
The property would have scope to grow over time and we will work as a community to expand the accommodation capacity and improve the facilities.
In order for this vision to manifest then many conditions needs to come together at the same time.  We need to raise a significant amount of money, secure a suitable property and establish a project team with all the skills and capabilities required for an undertaking of this size and complexity.
We need your financial help to make this vision a reality.
We need to raise at least £1 million to add to existing COI assets and pledged donations in order to proceed.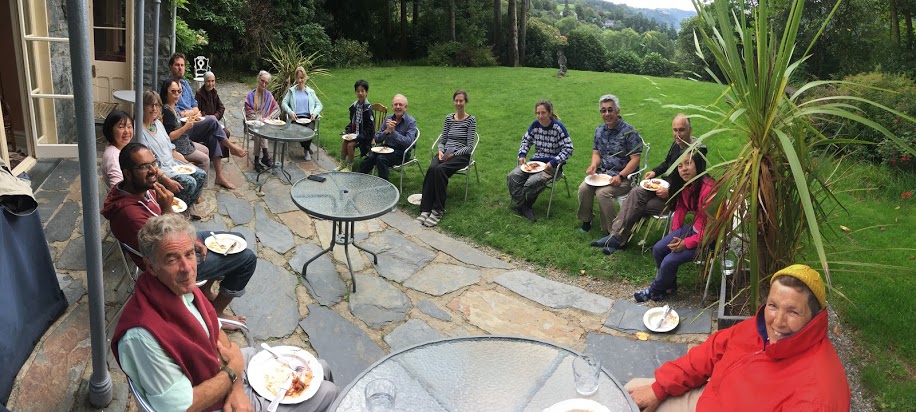 What has happened to date?
Since the possibility of this project re-emerged at the 2017 London Mindfulness Hub, a small team of dedicated volunteers has come together which includes skills in commercial property, project management, start-up projects and online communications.
Many initial steps have been taken including:
Gaining an understanding of what is involved in starting a centre and understanding what requirements need to be satisfied to create a successful centre

Understanding possible legal frameworks that we would need to put in place to govern the new centre

Understanding the legal work that will be required to secure visas for international Plum Village monastics

A property feasibility study and property visits to understand what is available that would meet the requirements

Creating a fundraising campaign and benefitting from generous support from experienced fundraisers

A gathering at a potential property including monastics, COI trustees, Lay Dharma teachers and project volunteers to come to a collective understanding

A survey, zoom calls, and correspondence with COI members to collect views and opinions